New Connections. Lifelong Friendships. Monumental Achievements.
Every memorable moment begins with a story.
At A&B workplaces, we believe each minute of your workday is an opportunity to bring extraordinary to life. Below, our A&B Managers share just a few of the ways we've delivered on that philosophy.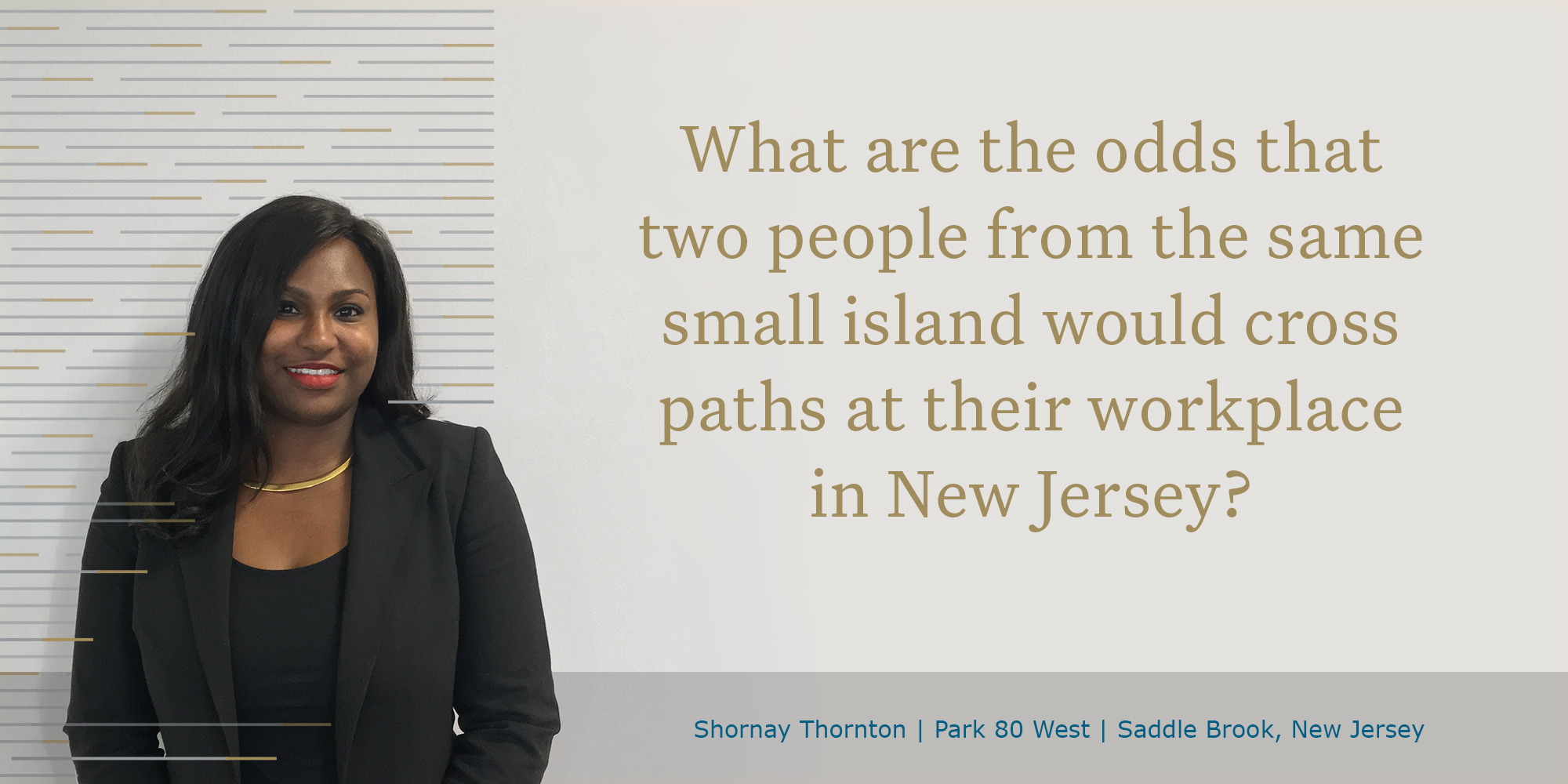 "Your accent... it rings a bell."
Park 80 West's new A&B Fitness Center generated a lot of buzz among our tenants. Several people visited the Management Office in the months leading up to its opening to ask questions, make fitness class recommendations, or sign up for membership.
One tenant, Eugenie, stopped by my desk one day to recommend an instructor for the Fitness Center's new Zumba classes. During our conversation, she shared that she was from the country of Dominica—a small, sovereign island made up of 290 square miles and 72,000 people. (For context, this country could fit inside Delaware—the second smallest state in the U.S.—approximately seven times!)
Six months after my initial conversation with Eugenie, Oneeka—another Park 80 West tenant—approached me to inquire about Fitness Center membership. I immediately noticed that her accent was similar to Eugenie's. "Your accent is so familiar; where are you from?" I asked. Sure enough, Oneeka also hails from the island of Dominica!
Of course, I was eager to arrange for these two women to meet. What are the odds that two people from the same, small island would cross paths at their workplace in New Jersey?
I reached out to both Eugenie and Oneeka by email, asking if I should coordinate a time and place for them to meet each other. They were both thrilled by that idea, so I arranged an introduction in Park 80 West's A&B Lounge. The two immediately hit it off—realizing that they had several mutual friends and connections back home. In fact, they discovered that they had each attended the same baby shower in Dominica a few years prior!
That first meeting was the start of an ongoing friendship between Eugenie and Oneeka. Had it not been for their mutual interest in the A&B Fitness Center at Park 80 West, these two ladies would never have met! I feel so honored to have been able to help these women connect—truthfully, that is what the A&B experience is all about.
"The staff in your management office is wonderful. Very attentive, informative, polite and fun." Patricia S. – Kyper Data